# early feminism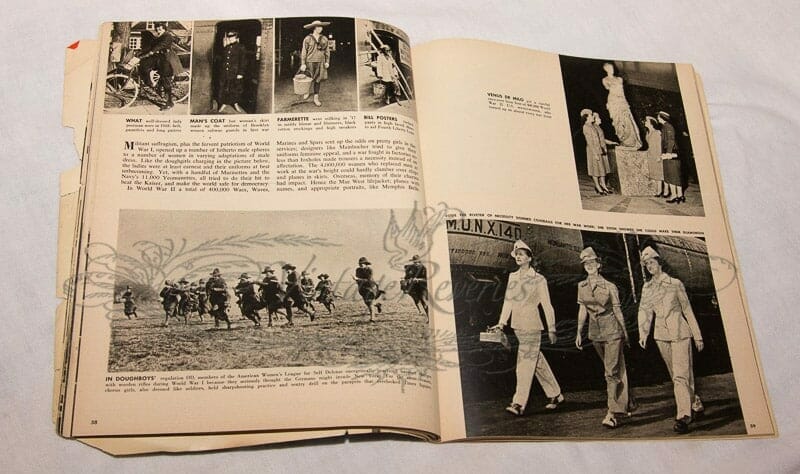 Pictures of women in World War I and World War II. How early feminism and wars influenced women's fashions.
THIS is a very interesting article about how politics and politicians shaped women's fashions during the first half of the 20th century. The early feminist movement asked for many changes, among them suffrage, easy divorce, property laws, and equal education. This resulted in a fashion trends that were mannish, including the no-curves, flat chested, flapper girl of the 1920s. This article goes on to call Victoria Claflin Woodhull a "political freak" (who ran for presidency in 1872), and pacifist Jeanette Rankin whose only winning two terms in congress corresponded with declarations of war (1917 and 1941). The caption under Woodhull says that she ran on a free love ticket.
You can see how the issues of womens' suffrage had made it into the mainstream by 1913! This story about a love triangle between a suffragette, a gold digger, and an eligible bachelor was found in the July 1913 issue of The Modern Priscilla and I've included the text (extruded from the image- so excuse typos). I think it's a fascinating document of womens history, and the social history of voting rights in the USA.