1958 Hilda Calendar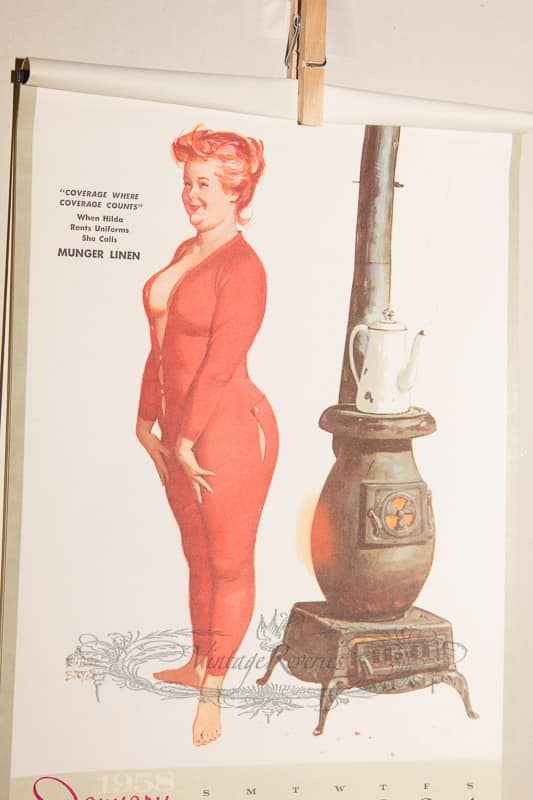 I was doing product photography for a friend, and couldn't help but take a few extra pictures of this pinup calendar from 1958. "Hilda" is a "generously endowed nymph who casts propriety and modesty aside and comfortably romps her way through the year". Each month has a drawing of Hilda, and advertising for Munger Linen ("'Coverage where coverage counts' When Hilda Rents Uniforms she calls Munger Linen").
This calendar was quite rolled up and stubbron to make straight, so I weighed it gently with clothes pins.
I hope you enjoy looking at this as much as I enjoyed photographing it!