Smoking in A Blue vintage semiformal dress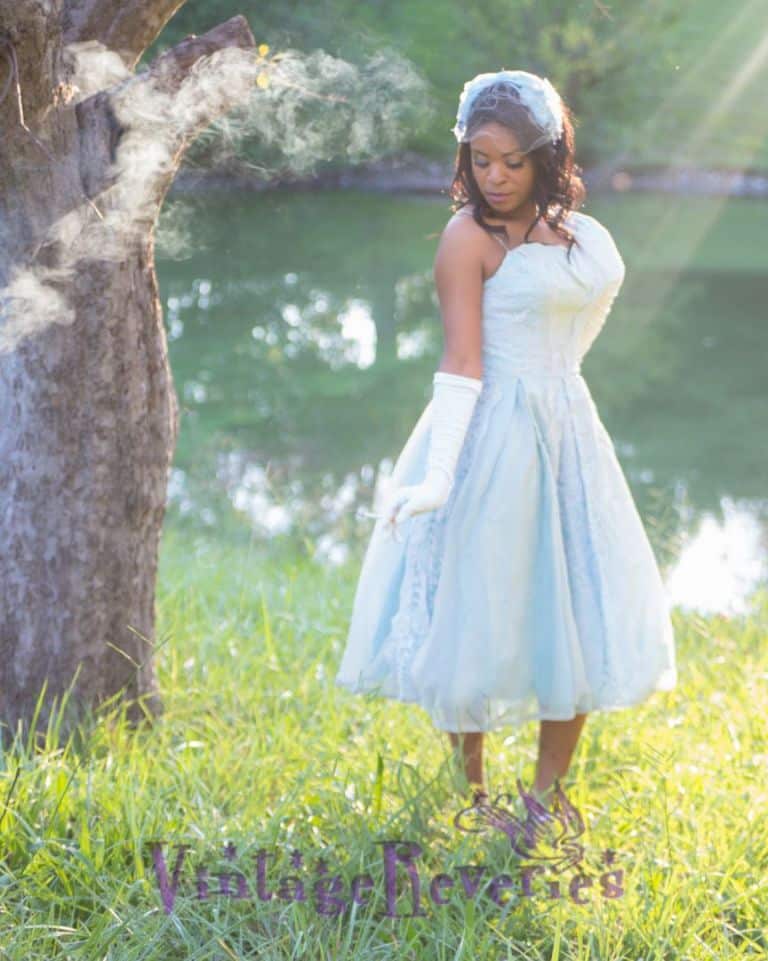 This pale powder blue vintage semiformal dress from the late 1950s or early 60s was totally cute and fit model Bri perfectly! We had so much fun playing with the smoke and sunlight when she took a cigarette break. The unexpected sunbeam cooperated perfectly, and without much of a breeze, the cigarette smoke hung mysteriously in the air.
This is a pretty borderline modern-vintage set. Bri's makeup and hair isn't period or pinup, and her poses and expressions are definitely modern. I minimally edited the photos, rather than adding my usual kodachrome effect… but the dress, matching blue hat with net, and elbow length gloves are so quintessentially 1950s/60s that they make this set look just perfectly, modernly, retro.