1960s baby shower cards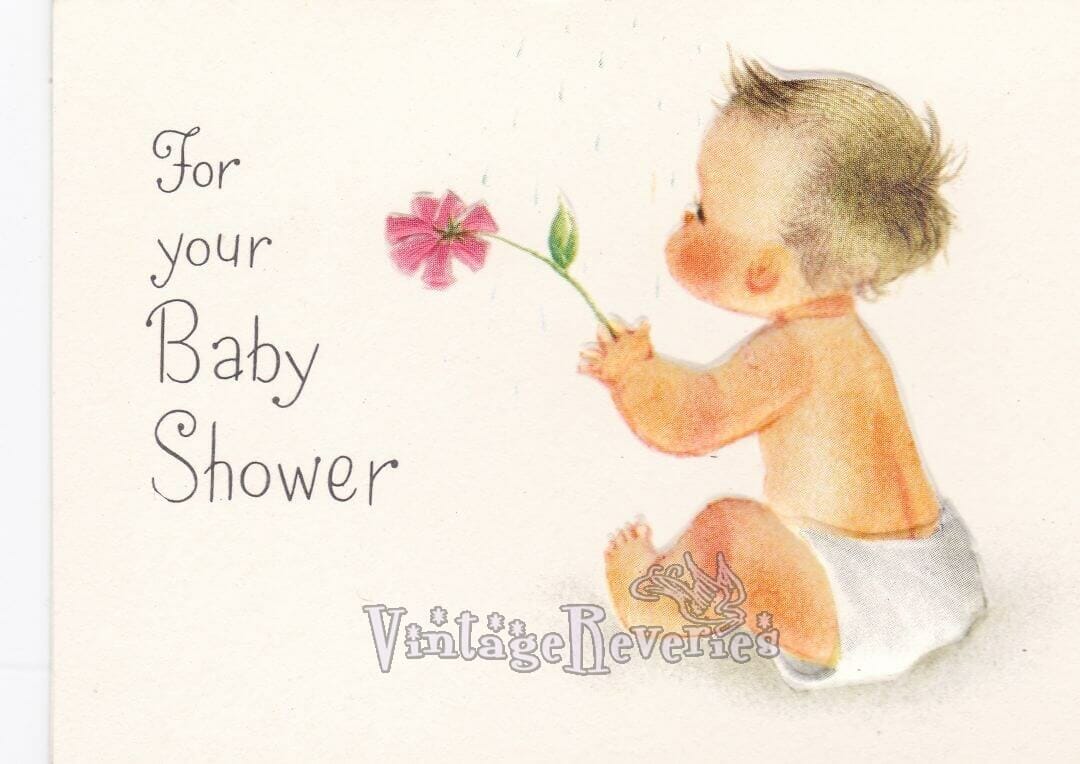 These are such cute baby shower cards! I have included the duplicate card designs. This expectant mother got a few cards that were identical but from different people. Two of these 3 cards have illustrations of chubby healthy babies on them. All fluff and happiness and good energy!
It's easy to forget that determining a baby's gender before it was born has only been commonplace since the 1980s (although the ultrasound technology was good enough in the 1970s). Until the baby was actually born, parents had no idea what to expect! It's interesting to notice that baby shower cards before the 1980s are gender neutral.
Rhymes in these three baby shower cards included:
"A gift that's for your shower, Hope it sort of pleases you, And when the baby comes, hope "he" or "she" will like it too!"
"Hope Baby likes this little gift, Hope that you do too, And hope there's lots of happiness in store for both of you"
"It's raining tiny baby things! So here's a gift that brings, a wish for showers of joy and fun, for you and for your little one."