A couple in the 30s, and then again in the 40s or 50s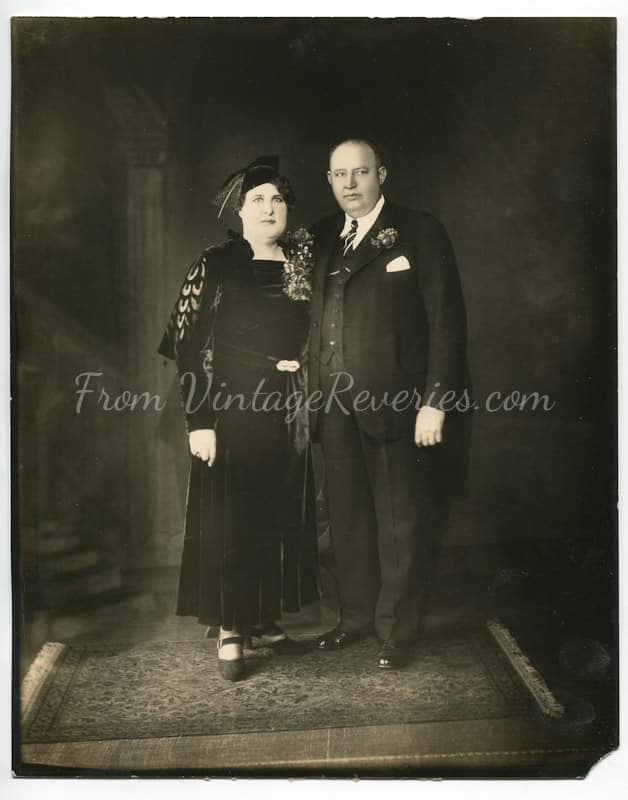 Mary doesn't remember her aunt being very wealthy, and doesn't know if this first picture from approximately the 1930s is her wedding photo to her second husband, or was just a special occasion photo. Either way, both of them look rather uncomfortable in the first picture. As you can see, this woman is heavy set (bbw?), and it's interesting to see how a curvier woman dressed in the 30s.
The second picture was taken approximately 20 years later, but it's hard to date whether it's from the 40s or 50s. I would guess the 40s, because of the hairstyle, although Mary said that her aunt was very old fashioned and not stylish at all, so this old recolored photo could have as easily been shot in the 1950s.