1930s Wedding Photos, and How to Date old photos by hair style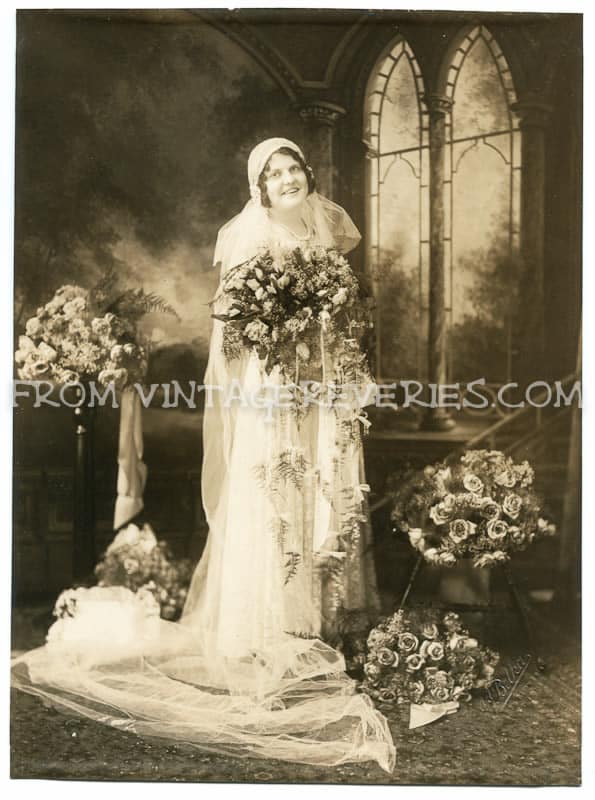 These were my elderly friend's mother's wedding photos, who got married in the 1930s. As you can see, she got it shot by the same St. Louis photographer who had shot her mother's wedding portraits, J.J. Belka. The veil style is more of a close fitting cap, though not the cloche of the 1920s, and the women in the group photo have pin curls.
Mary told me that the way she tells when a photo is from, or how to date old photos in other words, is to look at the hair styles. Even if you were poor and didn't wear the latest fashions, it was cheap to cut and fix your hair (especially for a photo). This is how she determines when a picture is from the 20s, 30s, or 40s (especially since the 30s were during the Great Depression when everyone was too poor to afford the latest fashions, and the 40s were war years when women wore and reused old clothing). The 20s women wore bobs, the 30s were pin curls, and the 40s were looser curls and "victory rolls".