Old Family Photos from 1880s to 1942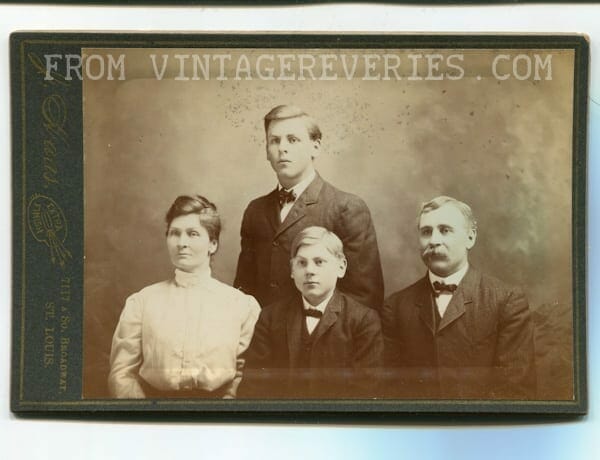 The young in the black dress looks very uncomfortable, as if her corset has been laced too tight.
The young man staring directly into the camera, perfectly exposed and focused, is my favorite of this set.
Then, there's a child on a play horse, and a photo of young people on a bridge that is dated 1942, and a man in front of a house that is dated June 5 1927. I am not sure if these old family photos are all the same family or not.