Early 1900s band photos street photography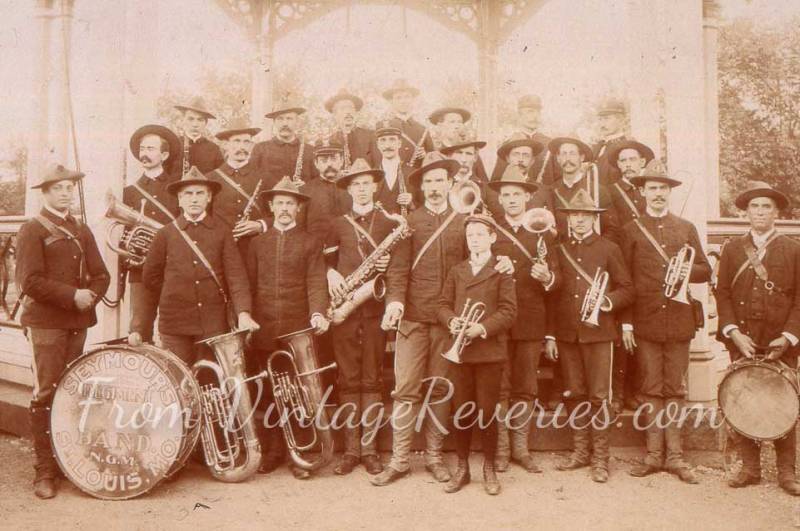 Here are 2 pictures of Seymour's Regiment Band, from the early 1900s. Charles Seymour was a famed conductor and soloist in St. Louis at the time, and I wonder if this was the band he led. The group appears to be standing next to a gazebo, probably before or after a performance. Then, there's a picture of a market, with women and children shopping and appearing not to be aware of the photographer. Finally, a very informal picture of some men in over alls with three children, standing in front of John Sydow Tin Shop. Nobody looks like they are wanting to have their photo taken!
I scanned these 1960s slides- apparently someone had taken pictures of the original early 1900s photos. No labels.