1920s General Store Wholesaler Advertisement – Butler Brothers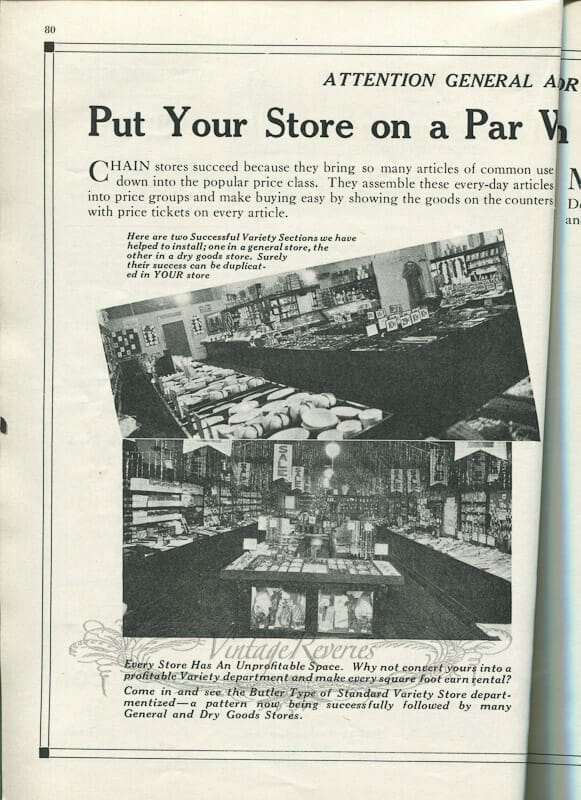 This is a really interesting 1920s business to business advertisement by Butler Brothers in St. Louis! It's trying to sell the prospective business owner into starting a variety department or general store. In this ad, the Butler Brothers offers assistance with arrangement of merchandise, advertising (sale plans, newspaper advertising, and more), displays, merchandising (help with product markup, selection, and how to make a profit), office (how to keep books, and a control system that prevents over-buying), management (training your clerks, how to inventory, etc.,), and more! You could see the showroom right at 316 N. 18th Street (now known as The Plaza Square Building, it occupies a whole city block at 1717 Olive).
This 2 page, full page advertisement also contains two pictures of successful variety sections that the Butler Brothers have helped to install… so you can see how a general store in the 1920s was organized and laid out.