Venetian Design Crochet Patterns from the July 1913 Modern Priscilla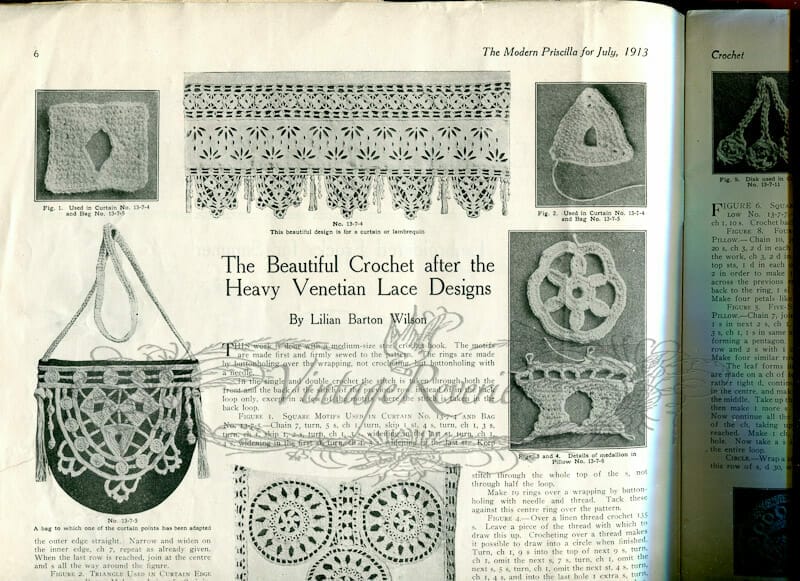 The Edwardians were known for their lace dresses, lace shirts, lace blouses, lace underwear, lace doilies, and lace everything…. and here are some instructions and patterns for making lace!
These are patterns for making Heavy Venetian Lace Designs. Because this magazine was barely too big for my scan bed, I made 2 scans of each page- one of the top and one of the bottom. The next page is about how to incorporate heavy Venetian Lace into clothing, and gives ideas on making lace panels for blouses and yolk collars and belts. What an interesting craft!