1892 Fashion Magazine – 10 scans from the Delineator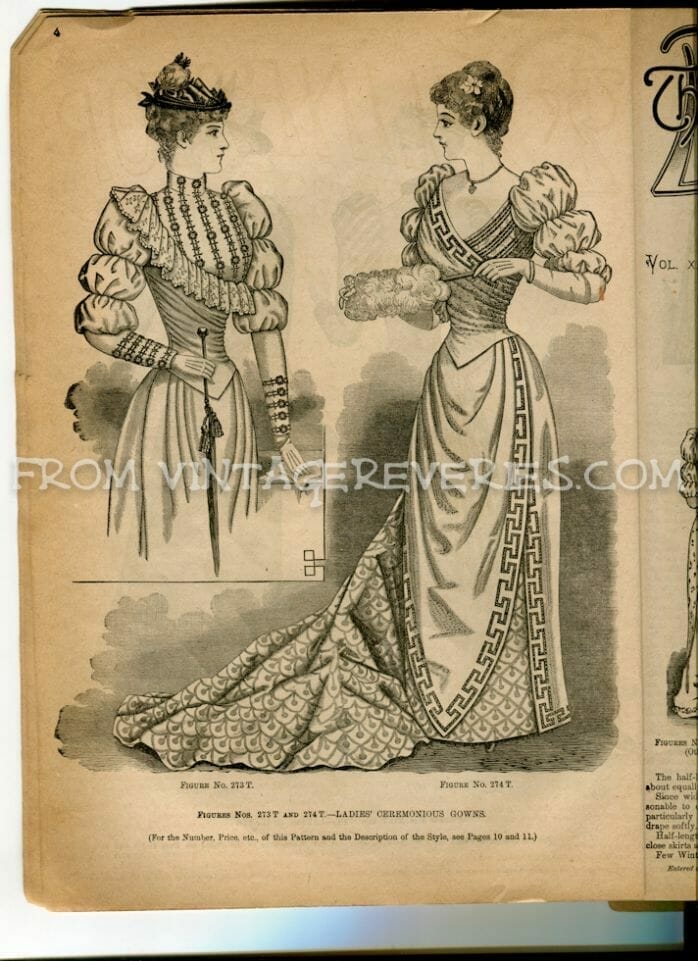 I've just started scanning the 1892 January edition of The Delineator by Butternick Publishing… and the 1890s women's dress fashion illustrations are fascinating!
It starts with the illustrated front cover of a Grecian woman, the back cover is a text advertisement for Pears soap. Inside the front cover, you can learn more about The Delineator:
"Each issue contains over One Hundred Pages of reading matter on the prevailing and incoming fashions for ladies, misses, girls, and children. Seasonable living, decoration of the home, the care of the person, cultivation of the artistic faculties, the newest books, and a wide range of general literature designed both to please and instruct…"
The next few pages are advertisements for needlecraft, needle and brush art, the art of crocheting, the art of modern lace making, and drawn work.
The last four of my scans are fashion illustrations of a ladies princess dress, ladies bath or invalid robe, ladies visiting toilettes (dress illustrations showing off the latest bustle fashions), ladies toilette (dresses with trains), and ladies ceremonious gowns (the bustle was definitely going out of style towards a more decadent flowing look!).