Turn of the Century Wedding, couple, and baby photo scans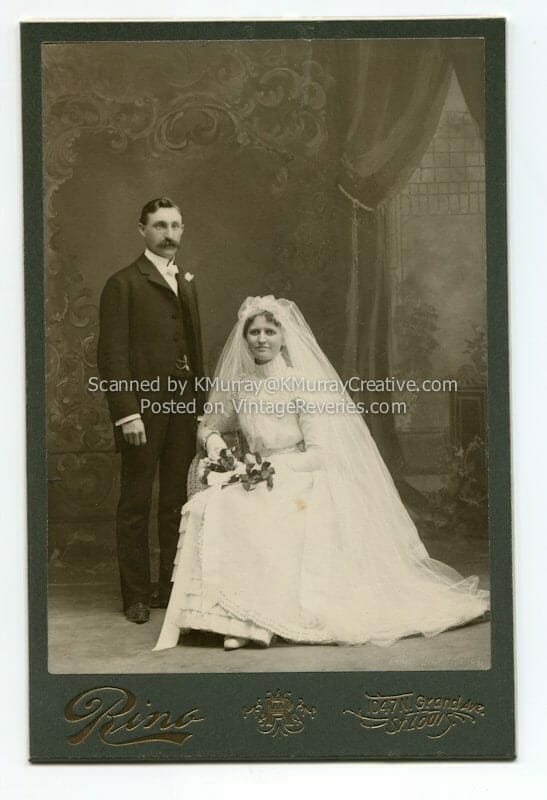 I am overloaded with vintage lately!
I've taken on this project to scan photos for the Carondelet Historical Society…. as a natural progression of taking pictures of models in their donated old clothes. I can't say no to taking on extra preserving, when they're so kind as to let me practice my retro style photography in their collection of clothing.
Below are a few samples of what I've scanned. They appear to be old wedding photos, old baby photos, and turn of the century couple photos taken by local photographers in the Carondelet neighborhood of St. Louis between 1880 and 1910 (just guessing). I also scanned the backs, because I think they're neat too.