1880s tea gown and going away outfit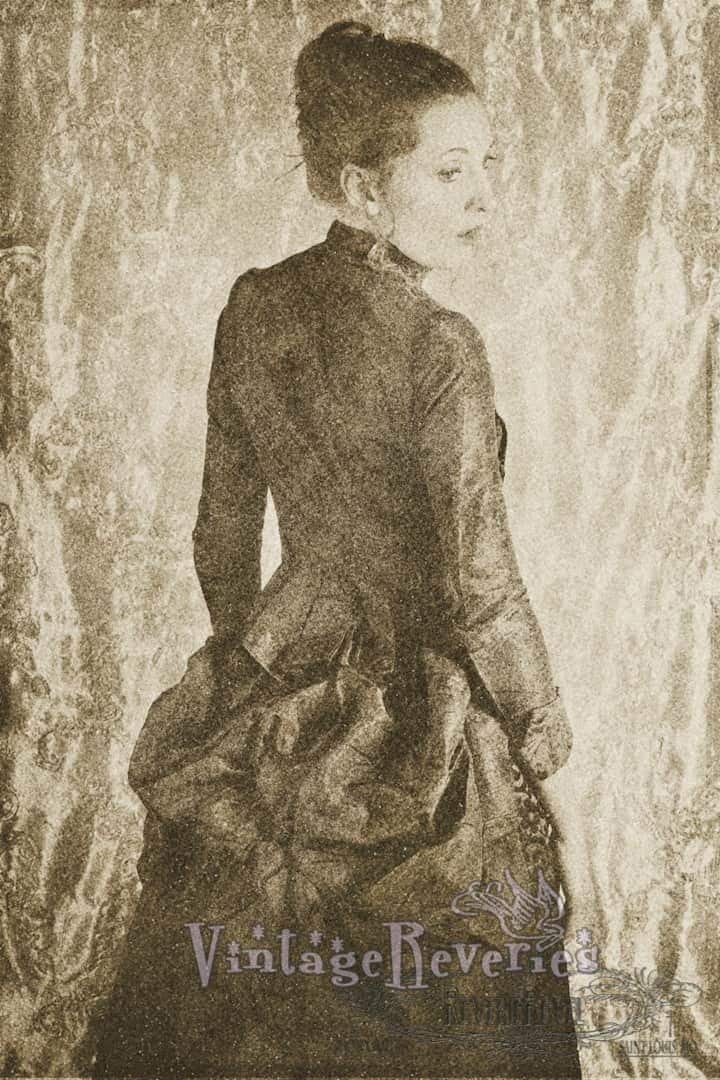 I almost forgot that I took these 1800s styled photos, back in 2012. The first dress is an 1880s-ish tea gown, and it was fun enough to take pictures of… but the second dress, with the attached note saying that it was Miss Meroe's "Going Away Dress" in her bridal trousseau … was just incredible! I wish we'd had a proper corset, but luckily my model Tiffany was petite enough to fit into it.
I wish I had the time to go through and re-edit these pictures. I was in an over-editing phase, as you can tell! I applied a very old looking gum-bichromate effect with 2 different levels of clarity. If you want to play with that effect, you can download it on DeviantArt here. Despite the over-editing, I still think they're pretty good pictures. Tiffany really got into the mood of the pieces. This is just the set of photos we shot in the studio. I also shot video of our adventure. This was one of my favorite shoot ever, when I was in my serious photography phase. I really love the Victorian era!
I've included detail photos of this dress. The fabric was heavy like upholstery, and had a silky sheen. The burgundy color was to die for, and luckily the photos outside I barely edited. I loved the colors and details and textures of this dress!