How to Measure for Clothing – from the Summer 1935 Chicago Mail Order Catalog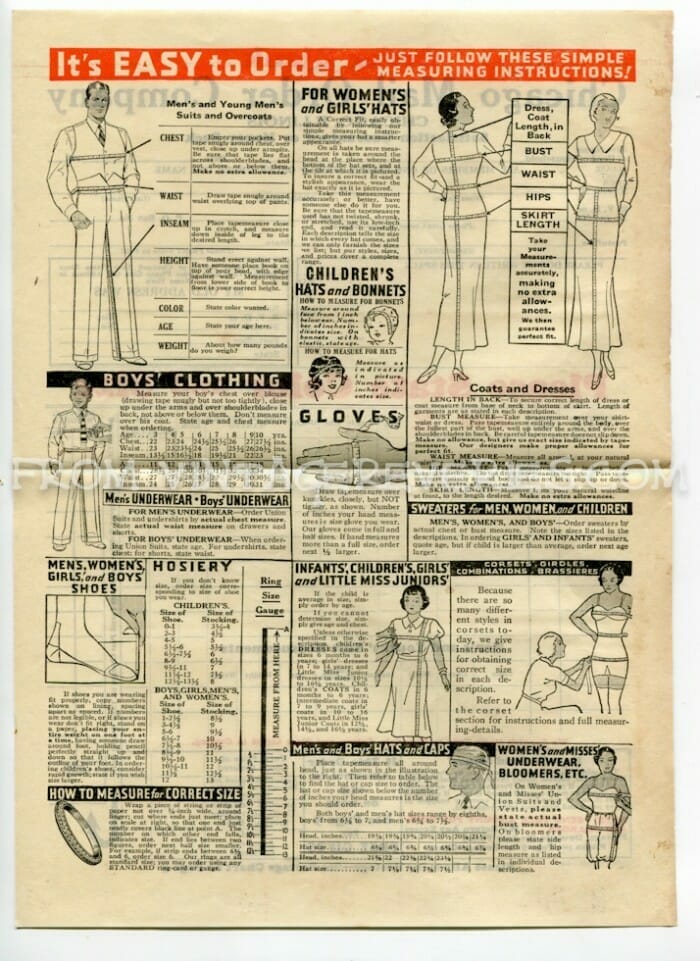 These useful measuring guides and charts, found on the back of the ordering form of this 1935 family fashion catalog, include concise measuring instructions for clothing which are probably still useful today! It illustrates and instructs how to measure for hats, bonnets, dresses, mens' suits, gloves, coats, girdles, corsets, brassiers, underwear, stockings, bloomers, sweaters… and anything wearable by men, women, or children that this catalog sold!
Apparently, in 1935, bras were still not standardized in sizing, because this page says to refer to the individual product descriptions for how to measure and size.
I've also included scans of both the front and back of the return envelop and two "give to a friend" coupons.
You can see the photoshop art I made from this, and learn how to measure yourself for buying vintage clothes here.